Serving Your Dental Needs.
Now, we have a female dentist aboard. We welcome Dr.Simar. More information will be added on the website soon.
We Offer Direct Billing Just To Bring You More Convenience.
We Offer Sedation To Our Patients Who Are A Tiny Bit Anxious.
Join Us For Strathmore Heritage Days Parade On August 3rd 2013; Happy Stampede!!
Join Us For Our Party On Saturday March 16th 2013 1pm-3pm
STAMPEDE BBQ ON THURSDAY JULY/12/2012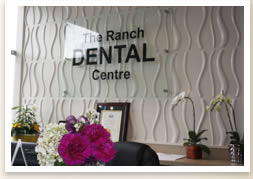 Monday                9am – 5pm
Tuesday                9pm – 5pm
Wednesday          9am – 5pm
Thursday              9am – 5pm
Friday                    9am – 3:30pm
Saturday                9am – 3:30pm
100 Ranch Market, Unit 105F Strathmore, AB – T1P0A8
©2012 The Ranch Dental Center | Dr Ash Hamzehi 100 Ranch Market, Unit 105F, Strathmore, AB |
403-934-5292